"High quality footwear can be ethically manufactured in our sub-continent", opines Dr Simran of Kazarmax
April 15, 2022, 11:26 a.m.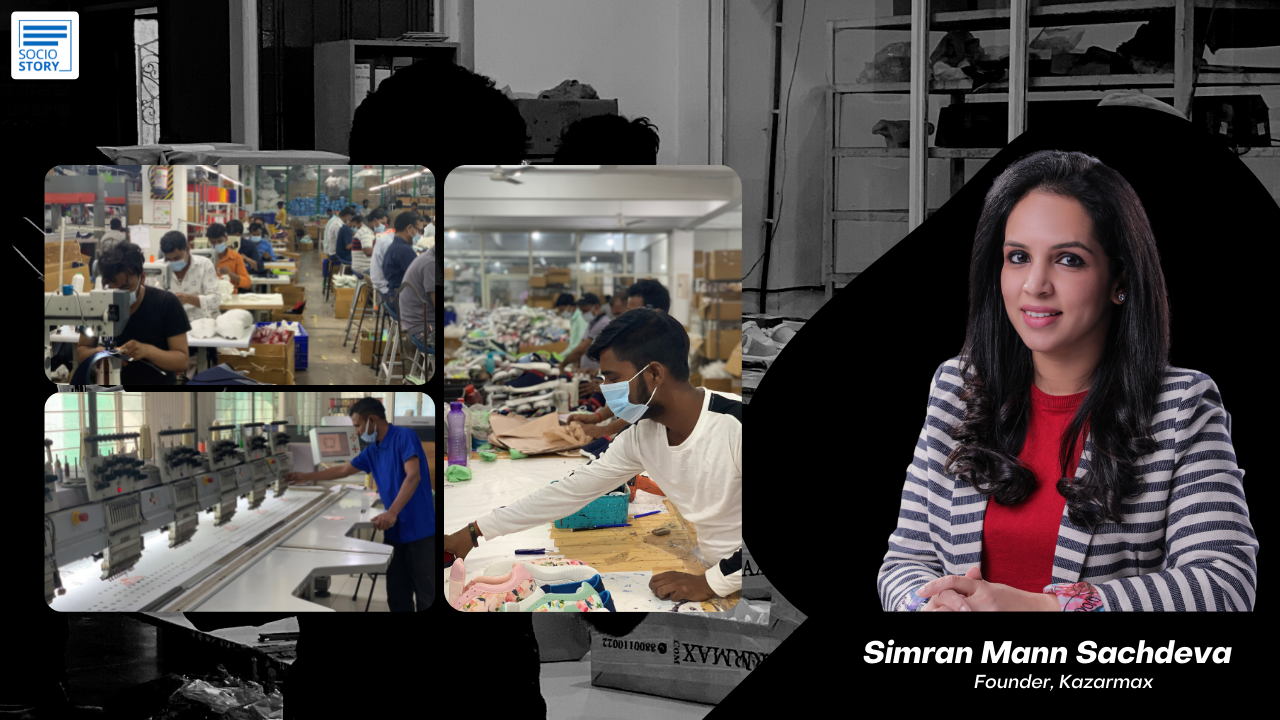 By: Reshma Jain
The fight against climate change has become a global concern bringing together the stakeholders of the different nations. However, irresponsible individual practices have contributed significantly to global warming. Thus, the need of the hour is to encourage mindfulness and a sustainable living to live in harmony with nature. Yes, there is a lot of hype on 'Sustainability', but we need to understand that sustainability is beyond Plantation of trees. There are a lot of daily practices which we can inculcate in order to lead a sustainable life. For instance, the clothes you select, the products you use, the food you eat, the footwear you buy, etc: all of these contribute towards sustainability.
Kazarmax, a socially conscious and a responsible brand is making constant endeavour to provide high quality sustainable footwear. Kazarmax is a PETA-approved brand and no animal products are used in the manufacturing of their footwear. A lot of research has gone into manufacturing a specially designed material that has the look and feel of leather but is not derived from animal sources and is stronger and more durable.
On being asked what made her take this responsible business, Dr Simran Mann Sachdeva, the Founder and Director of Kazarmax, said, "While at home raising my kids in those early years, I loved dressing them up in coordinated outfits. I ended up calling for most of my kids' clothes and shoes from relatives settled abroad. I came to the realization that even though children's clothes were now easily available, there was still a serious dearth of superior quality footwear at reasonable prices. I was intrigued by the family conversations around manufacturing and export. I started researching entrepreneurial opportunities in the clothing and footwear lines. Since we already had garment manufacturing under our belt, I proposed starting a footwear line that would provide mothers like me ample choices in high-quality footwear that was affordable, comfortable and in line with the latest design trends. Hence, Kazarmax was born."
The biggest advantage of this initiative is that the footwear is made in India. Keeping in mind the varied climatic conditions of our country, the materials are used accordingly. Hence, the footwear is made to be worn throughout the year. The well ventilated and skin friendly lining fabrics make the shoes just as comfortable in hot humid summers as they are in the winter months. Kazarmax aims to be an Indian footwear brand that will be recognised internationally.
Dr Simran who dreamt of becoming a veterinarian because of her love for animals, further says that it has been a challenging journey as a woman entrepreneur. Life had different plans for her and she started her entrepreneurial journey with big dreams and little actual knowledge about shoe making. Over the years, she made sure that she educated herself about footwear design, development and how her work can contribute towards sustainable fashion.
"Kazarmax is an environmentally and socially conscious brand. It is our constant endeavour to keep improving and innovating in order to bring the most sustainable practices into our manufacturing process. We have minimised our wastage over the years. We ensure that all our raw material vendors comply with the latest GOTS, GRS, OCS and ISO certifications. Currently, a notable percentage of our soles and upper fabrics are made of recycled material. In the coming years, we aim to bring this number to close to 100%," added Dr Simran, a DDS graduate from Boston, Massachusetts, USA.
Kazarmax has been successful in providing employment to lots of talented and hardworking individuals. To provide equal opportunities, they also employ some of the wives of their labour force, who are unable to leave their homes, for small component painting and stitching from their own homes. This provides them an added form of income, giving them a sense of financial independence.
Sustainable practices are rapidly becoming a priority for society. Governments, citizens and civil society organisations across the globe have initiated a change toward energy-efficient, decarbonised, and more circular economies. Consumers are growing ever more concerned about the environmental impact of the products they purchase, and the market size of sustainable footwear products consequently keeps expanding. We all urgently need to speak the same language and use the same tools to identify which products are environmentally friendly. Let's all join hands together for a responsible and sustainable lifestyle.
Important : If you are making an impact in the world, Please send us your story at : manoj@sociostory.in and we will try to cover you.